Do Yoga Pants Stretch Over Time
Wednesday, Mar. 30, 2022 17:41:09

0 Comments
For those who practice yoga for an active lifestyle, they must have some beautiful yoga pants. Yoga pants come in different sizes and are suitable for different body types. This makes us need to know the type of yoga pants before buying.
First of all, we need to ensure that yoga pants are comfortable, because yoga postures also involve stretching and breathing exercises.
This gives us an idea of how you should fit when buying yoga pants. When buying yoga pants, we need to make sure the pants are tight enough to fit. If you feel that your hips protrude from above the top waistband, or if the fabric stretches tightly enough that the fabric becomes transparent, then the pants are small. Yoga pants are also sweatpants, and fitted yoga pants allow you to move your legs freely without tearing the fabric.

Can yoga pants stretch over time?
The answer to this question depends on the type and brand of yoga pants you have. Prolonged use of pants can also cause material wear, which may cause them to stretch.
If the material of your yoga pants is spandex or some other elastic material, they may lose their elasticity, causing them to stretch.
On yoga pants, there are instructions on how to clean them correctly. If you want your yoga pants to last longer without stretching, make sure to follow these instructions.
People usually buy small yoga pants with the expectation that they will stretch and fit more over time, but this will destroy the overall appearance of yoga pants on you.
They will stretch over your body in uneven order and look unflattering. In addition, some materials shrink after the first wash, so even perfect-fitting yoga pants will become tight after washing and drying cycles.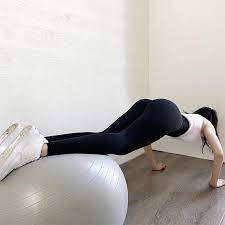 How tight should yoga leggings be?

When you put on tights, check how your abdomen looks above your waistband. If you are looking at a muffin top, then you may need to buy a bigger new leggings-maybe a size or two.
Your tights shouldn't cause extra bumps. They should feel comfortable and supportive.Do a squat in front of the mirror to see if you can see your underwear. Your underwear may show the top of your waistline, just above your loot section. Or, if the material is fragile or too stretched, it may appear under your tights.
Tight pants should not be too loose, should always be close to the legs, hips and hips. If you want to buy leggings, you should also have a little space to make the effect of leggings obvious. Otherwise, it is not obvious at all, because it may level and stretch.Your tights should never slip in any part. If this is the case, you need to reduce the size by at least one.
How can I loosen the tight yoga pants?

If your yoga pants are too tight, you can change to other sizes that are more suitable for your body. However, if the yoga pants are brand new and you don't want to waste money on them, then you can try some tricks that will help loosen the pants a little.
Probably the easiest way to keep your pants loose is to wear them. When you wear pants, the material will stretch on your body, and stretching for a long time will make the pants useless. You can also try to wear pants for exercise, which will help your pants stretch more.
If you want your pants to loosen in a specific area, try placing some large-sized objects inside the pants to stretch the material in that specific area.
You can also try spraying your pants with warm water and then stretching them with your hands.
Washing yoga pants in the machine and drying them in the dryer will also shrink them, so if you want them to suit you, use cold water and wash your yoga pants by hand.
If the pants are tight, then you can try the technique of using shampoo or any other fabric softener. Put the yoga pants in a shampoo or fabric softener solution for half an hour, then use some weight to stretch the material and let the pants dry. This method is suitable for shampoo or fabric softener to soften the material of pants, so it fits more.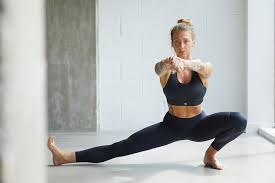 How do I know if my yoga pants are too small?

Although yoga pants are inherently tight, you should never feel bound. They should be comfortable and movable. If they hurt when you move, they may be too small.
One of the easiest ways to check if they are too small is to take an exercise test. You do squats, lunges and other movements while seeing if the pants cover you. If it shows that your underwear or material seems to be overstretched, you need a larger size.
If the pants will shine when stretched, then they are too small. Another way to judge is to see if you see some lines in your crotch, or if your hips or abdomen accumulate on the belt. This is a clear sign that you need to increase the size.
If your underwear comes out of your pants or looks overstretched, you should try a bigger size. When stretching the pants, if they become shiny, then you should choose a larger size. If you can feel your stomach or hips pooling from above the waistband. This is a reliable way to determine whether you need a larger size.
Post Comment
Your email address will not be published.Required fields are marked. *